We design, construct and maintain the systems that make Australia's buildings efficient, safe and comfortable.
BSA's core capabilities in Facility Hard Asset Management are complemented by innovative client solutions including Energy Sustainability, Advisory, Building Automation and Internet of Things (IoT). Our services are offered Australia-wide to customers from a diverse range of industries.
We Deliver Integrated Whole-of-Life Solutions.
We provide a single point of contact and responsibility through all phases of the asset lifecycle. For our clients, turnkey asset management solutions lead to enhanced cost, risk and performance outcomes.
ADVISE
We engage with our clients to offer Advisory Services at each stage of the asset lifecycle including concept development, value engineering, system auditing, feasibility studies, cost planning, design and compliance reviews, building information modelling and asset optimisation.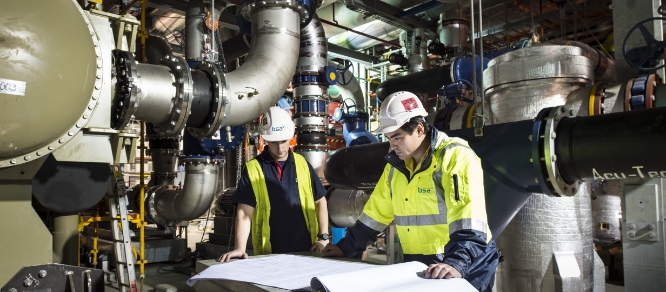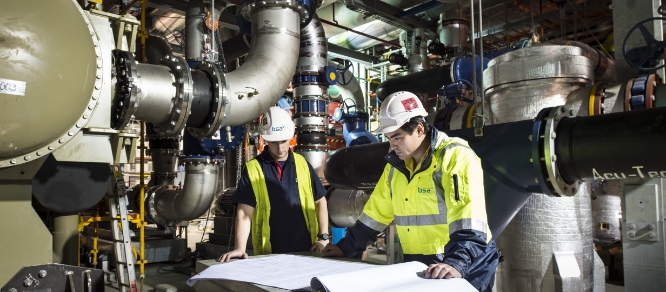 DESIGN
BSA's clients benefit from our in house design and engineering capability that is underpinned by over 40 years of industry experience. We offer sustainable design solutions for energy efficient buildings and utilise the latest design technologies for building and energy modelling.
SUPPLY
In addition to in-house manufacturing capability, BSA is recognised for driving innovative prefabrication and construction methodologies, such as modularisation and services integration. Our national supply network ensures goods and services are sourced cost-effectively, inside time constraints and with preference for local suppliers.
CONSTRUCT
BSA delivers construction projects of all sizes and complexities, ranging from single building systems through to large-scale infrastructure projects and managing multiple trade services.
INSTALL & UPGRADE
We support our customers with new equipment installations, retrofits, upgrades, tenancy fit outs and the implementation of monitoring and control solutions. Our installation service includes commissioning, training and system documentation.
SERVICE AND OPTIMISE
We offer building service and optimisation to ensure our customers' facilities are performing at their best. We provide programmed, preventive and 24/7 reactive maintenance and we deploy data-driven maintenance solutions that use predictive analysis and remote management to enhance our service.
We are a Trusted Long Term Partner.
BSA's asset management solutions are designed to achieve lowest lifecycle cost, reduced downtime and longest serviceable life. We take a partnership approach to our contracts and projects ensuring that our customers' long-term needs are considered, assisting them to make better investment decisions and to achieve their financial, performance and sustainability goals.
Our most important attribute is our People.
People are the heart of our business, providing technical and professional services on behalf of BSA right across Australia. Our local presence is supported by a responsive management team and support functions.